Product Description
The correct control of the actuator is realized by software and circuits, which are mainly used to process touch input and provide correct instructions to the actuator. The control instructions should optimize the relevant actuator technology and the ideal phase diagram, which should be able to correctly confirm the user's input without disturbing the user's attention. Providing such a response requires selecting a processor with a suitable drive output capability and 0.25 MIPS redundant processing capability, and selecting a suitable amplifier for the target actuator. The delay of the entire communication path (from user input to haptic response initiation) should be less than 30ms.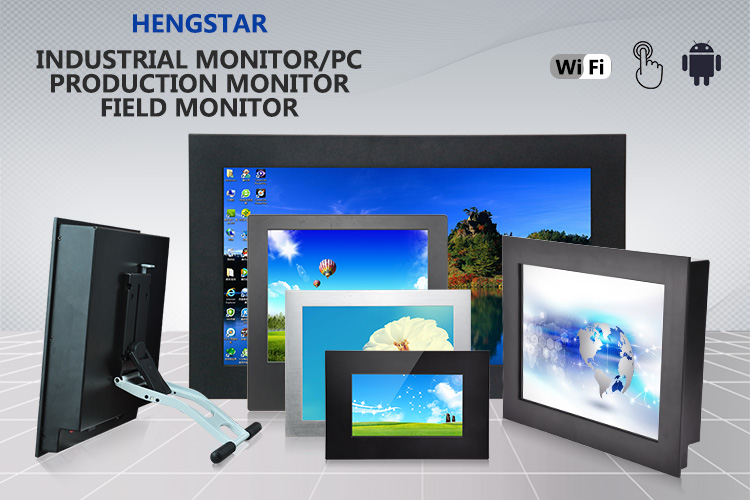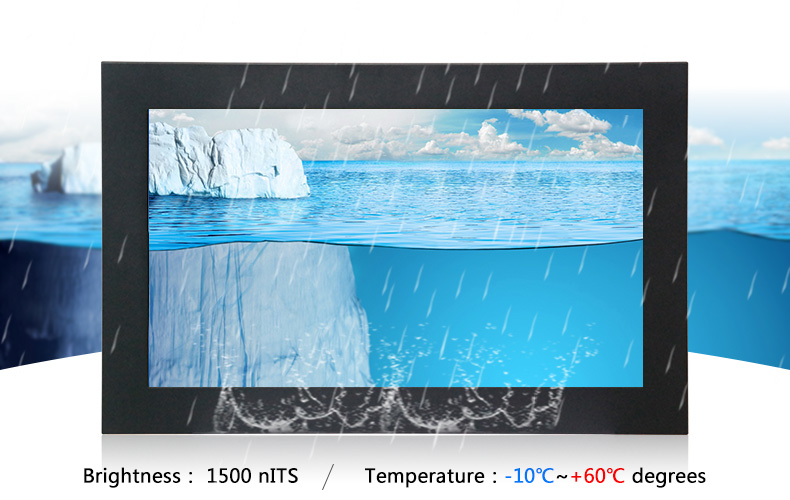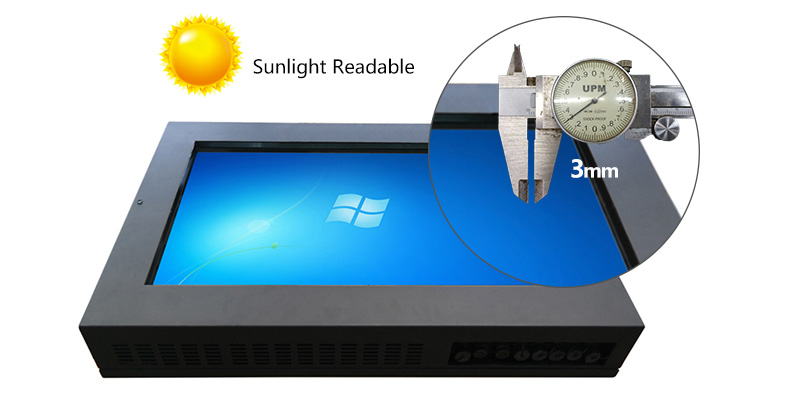 LCD screen

Covered with 3 mm explosion-proof glass

Enhanced LED backlight, readable in sunlight

Full HD 1920 * 1080 resolution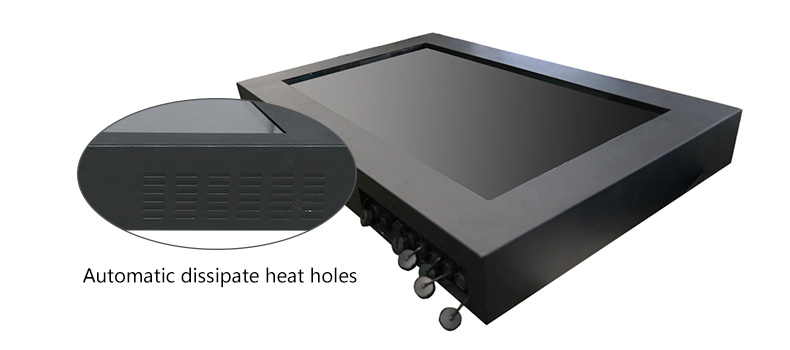 Showcase

IP65 sealed front panel

Stainless steel or black powder-coated housing

High-grade paint treatment

Automatic cooling hole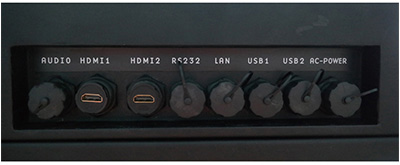 Waterproof port

VGA + HDMI + VGA signal input

Waterproof connector

Key Features:

●Solid structure, rugged 15mm Aluminum Frame Rugged rack-mounted for industrial purpose.


●Easily mounted the touch screen(optional), tempered glass display surface box, avoid dust,waterproof, avoid vibration.


●Suitable for large electromagnetic interference and low power consumption of industrial one-site human-machine
interface, process control and other occasions.


●VGA input, the cable longest up to 5M.


●Can use air interface, hard steel materials, the panels look elegant and generous.


●Low-E characteristics of LCD screen is not flashing, compared to the traditional CRT, can reduce the dim age to your
eyes.
Panel Spec.

Size

32"

Aspect Ratio

16:10

Pixel Pitch

0.2505(H)mm x 0.2505(V)mm

Resolution

1920 x 1080(WQXGA)

View angle

L / R: 89/89 , U / D:89/89

Luminance

280 nits

Contrast ratio

1000(MIN.)

Response time

TR6ms TF6ms

Colors

8Bits-true 16.7M colors

Video format

Support PAL/NTSC/ASCEM etc.

Port

VGA,CVBS

Horizontal Frequency

67.5KHZ

Vertical Frequency

60HZ

Display System

Main Chip (STDP9320 )

300MHz Frequency

10ns

48% to 52%

2.5W low TDP

Memory

256MB

Signal I/O

1 *HDMI,1*DVI-I , 1 *VGA,1*USB

Audio

1* Audio Output(Optional)

Power requirement

+24V +12V,+5V,+5V VSB, PS-ON

Rear Panel I/O

1*VGA Waterproof Connector

2*DVI-I Waterproof Connector

1*HDMI NA HDMI-W Connector-19Pin
1*USB NA USB-W Connector-4Pin

1*AC D38999 Connector-5Pin

Video System

System Supported

PAL/SECAM/NTSC

Signal system

B/G,D/K,I,L/L,M/N

Stereo

SRS TruSurround XT

Power: 10W*2 (Optional)

Quality Approval

Fire-resistance

UL-94HB

Water-resistance

NeMa4

Chemical-resistance

Active area of Touch is resistant for acetone(Optional), toluene, butanone, acetylacetone, methanol, acetic acid, gas, coal oil, and Vinegar.

Certificate

RoHS 、FCC(Part 15)、CE(EN55022 and EN55024)Optional

Support MIL-STD-810G ( check below for Detail)
Application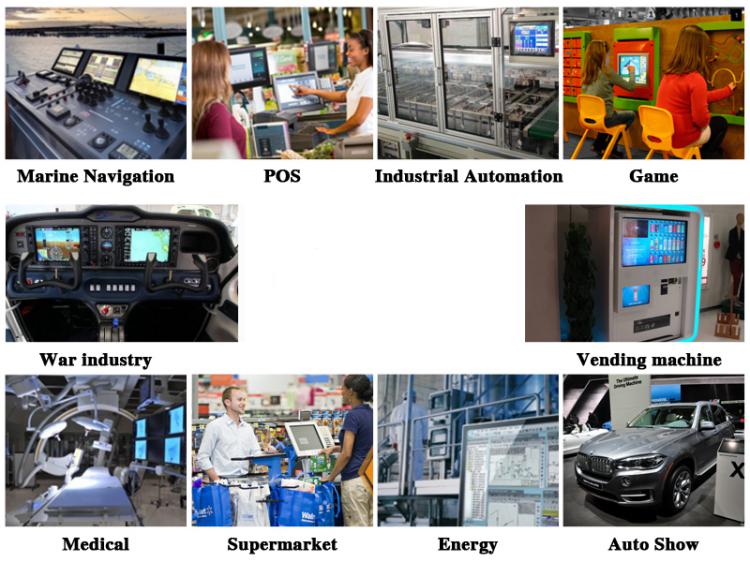 Wall Mount Touch Screen Monitor,Wall Mounted Touch Screen,Wall Mount Vesa Monitor,Wall Mounted Touch Screen Display,Wall Mount Touch Screen Monitor,Wall Mounted Touch Screen,Wall Mount Vesa Monitor,Wall Mounted Touch Screen Display