Product Description
The multifunctional smart board forms a large touch screen together with the computer and the projector. The computer screen is projected onto the smart board through the projector, and the pointer or finger is used instead of the mouse to operate the computer on the smart board and control Windows or Macintosh and its application software.
wall mount monitor,Wall Mount Vesa Monitor,best wall mount monitors,wall mount computer monitors,Wall Mount Touch Screen Monitor,wall mount displays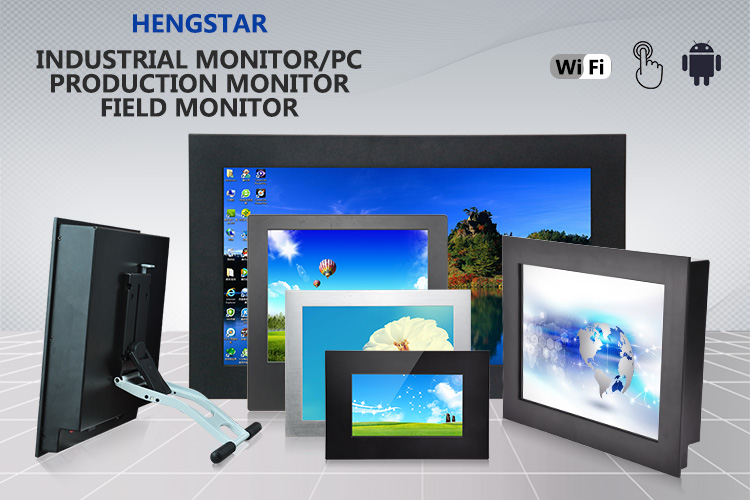 wall mount monitor

Capacitive touch sensitive operation
Multi-point capacitive touch screen, sensitive, clear, scratch-resistant, no drift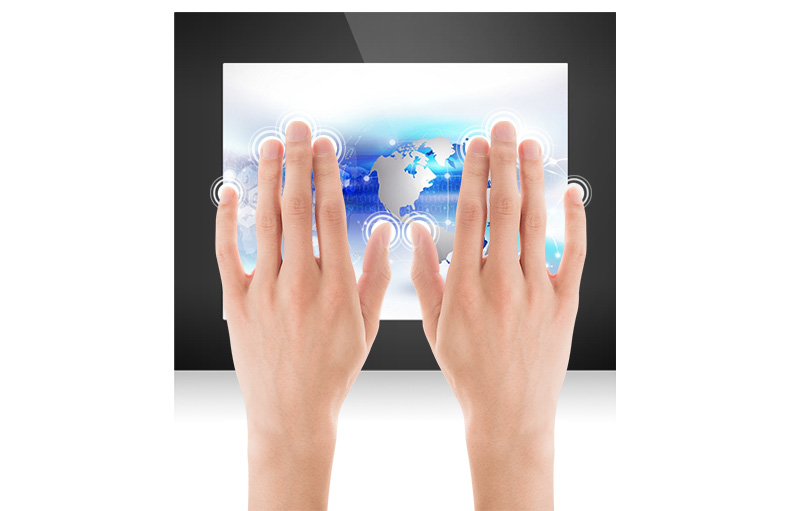 wall mount monitor

IP65 explosion-proof waterproof
High resolution, high brightness, IPS full viewing angle, LED backlight, more energy saving and environmental protection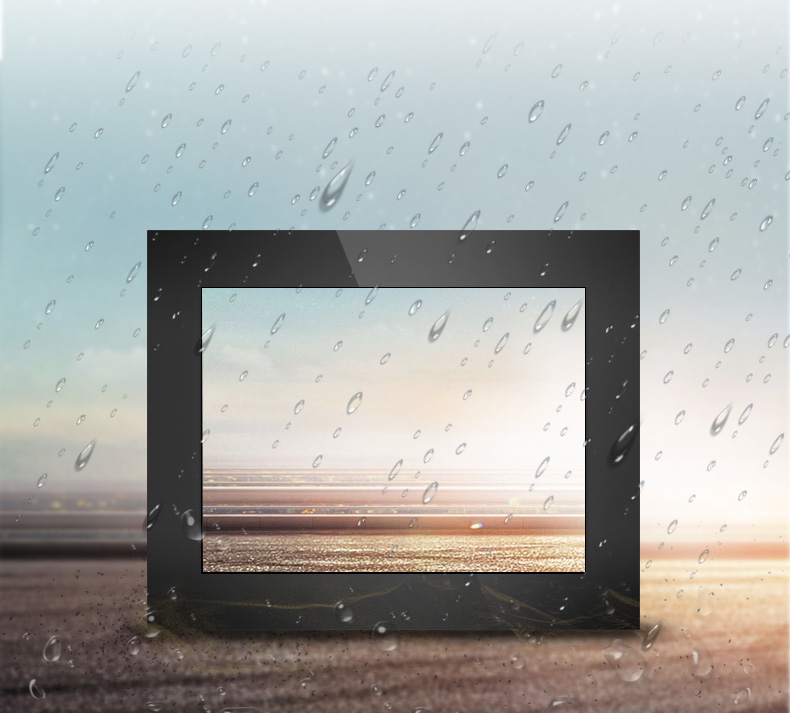 wall mount monitor
Multiple interfaces to meet demand
Support HDMI / DVI, VGA, USB support U disk video and picture playback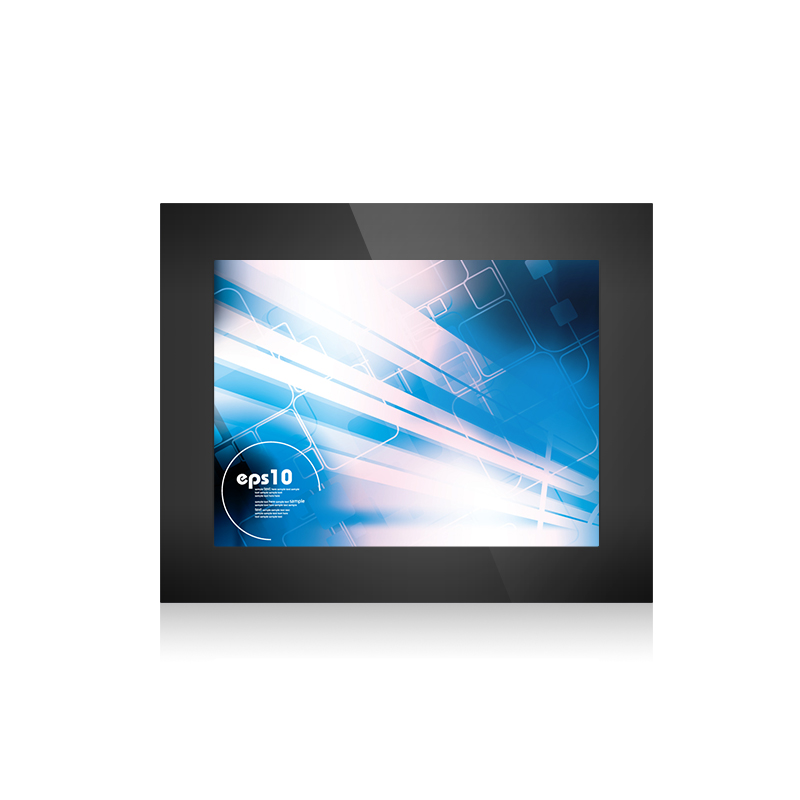 Beautiful aesthetic design
15mm thickness aluminum panel, stainless steel back shell, sturdy structure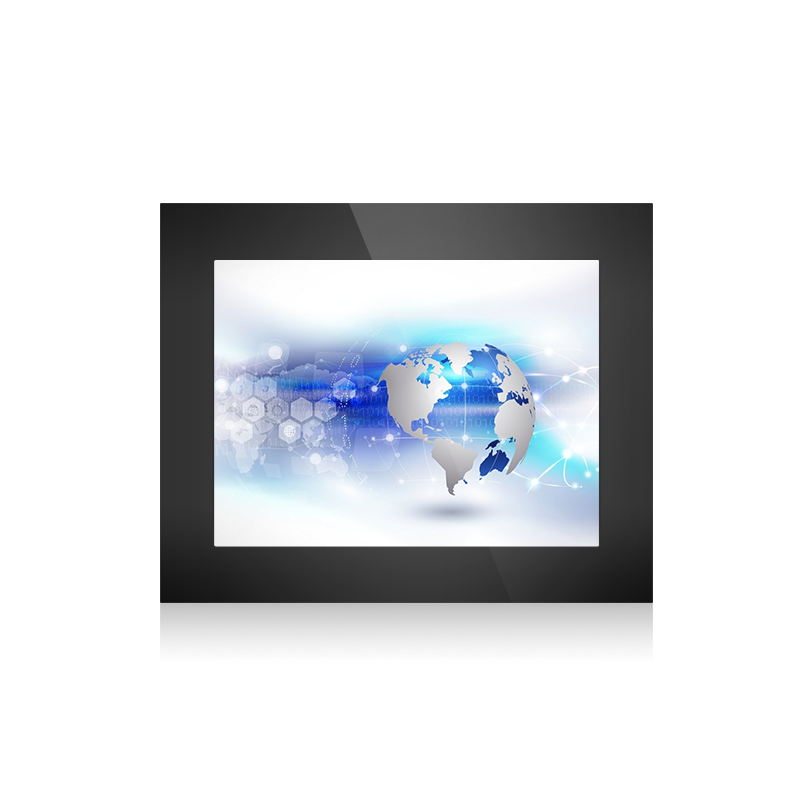 wall mount monitor
Wide temperature operation suitable for harsh environment
Independent research and development of motherboard, wide temperature working (working temperature: -20 ℃ ~ 70 ℃, storage
temperature: -30 ℃ ~ 80 ℃), three anti-paint treatment, adapt to various harsh environments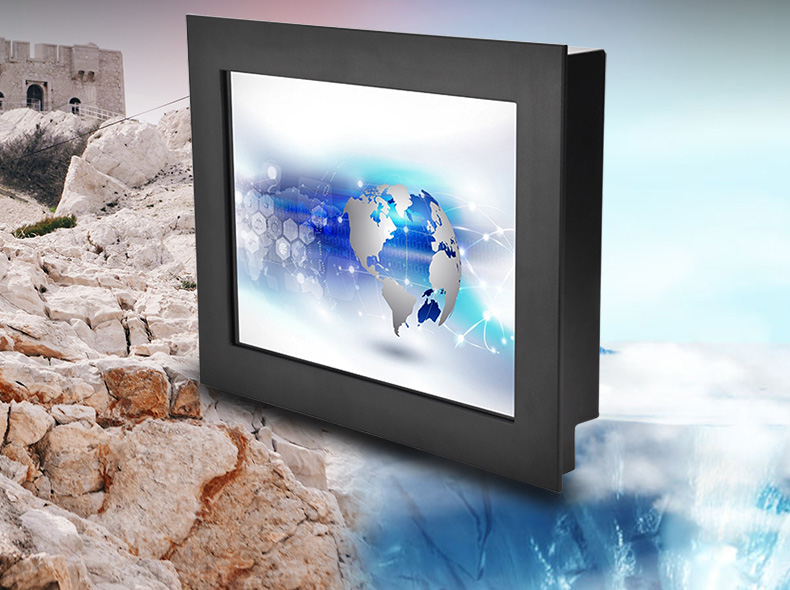 Wall Mount Touch Screen Monitor
Key Features:
Industrial grade TFT panel.
1000nits brightness, sunlight readable.
Vandal-proof 10 points projected capacitive touchscreen (PCAP).
USB & RS232 touch interfaces, plug and play.
PCAP is driver free for Win7/Win8 OS.
One-piece silicone gasket sealing, IP65 front panel.
Heat dissipating aluminum structure.
VGA+DVI-D signal inputs, auto detect and auto switch.
100-240V AC power input, low power consumption.
Designed for industrial control system, kiosks.
Mechanical Drawing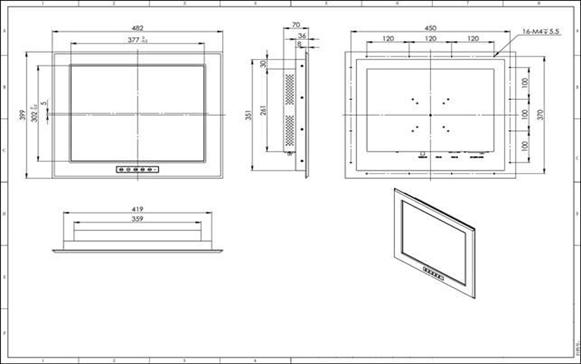 Application