Product Description
With the development of mobile internet, in terms of medical treatment, the state promotes a medical insurance system, and there are many companies involved in the R&D and production of medical devices. In the field of smart medical care, computers as smart terminals play an important role in the entire smart medical system. Industrial-grade tablets with stable performance and good processing performance are becoming more and more important. The medical tablet designed by Hengstar uses a 13.3-inch 16:9 touch screen on the screen, with a full flat design style. Equipped with RK3288, Quad Core processor, no fan cooling method, stable performance, fast processing speed, can meet the needs of medical equipment.
Smart Tab Tablet Smart Tablet Industrial Tablet Pc Tablet Smart
Key Features
♦ Vandalism 10 points projected capacitive touch screen
♦ Quad Core Cortex A17, 1.8G, RK3288
♦ Micro USB, Power jack, RJ45, Serial Port,Earphone Interface
♦ 2G RAM, 16G ROM Memory, external expansion storage TF card (max. 64GB)
♦ Plastic frame or Metal Case, support wall mount and desktop
♦ USB, SD, TF external storage
♦ Built-in WiFi, Bluetooth, Ethernet activities
♦ Front 2.0MP camera
♦ Customizations can be modified on an existing basis

Good picture quality
Maximum support 3840*2160 UHD 4K resolution, reproduce the real color to present nice picture details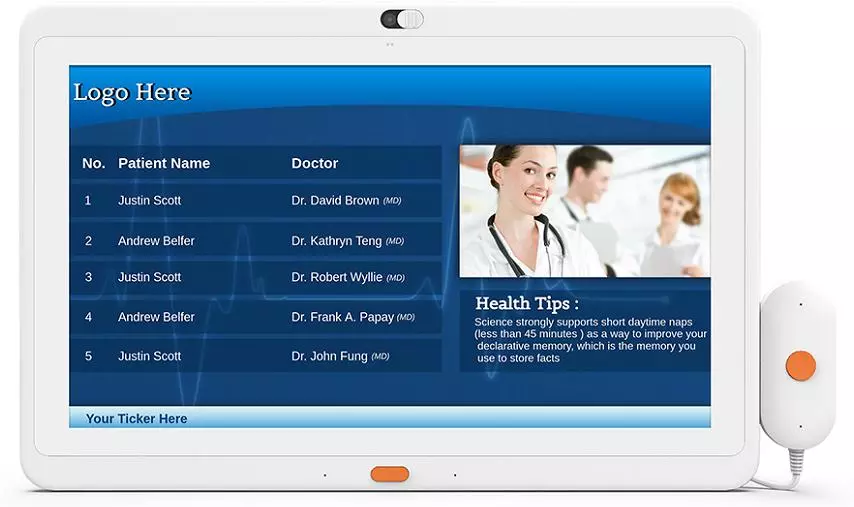 Support 1080P and 4K HD screen
ABS+PC material, environmental protection, not easy to age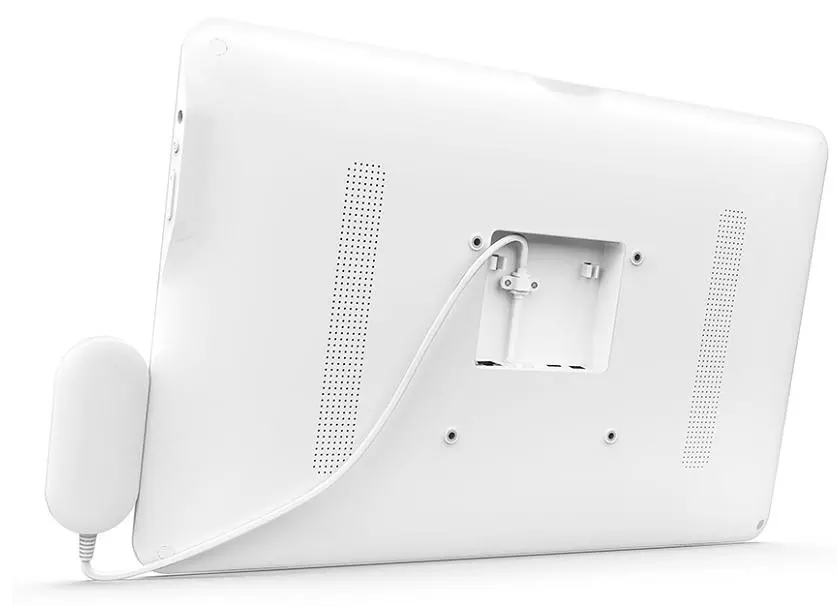 Built-in MIC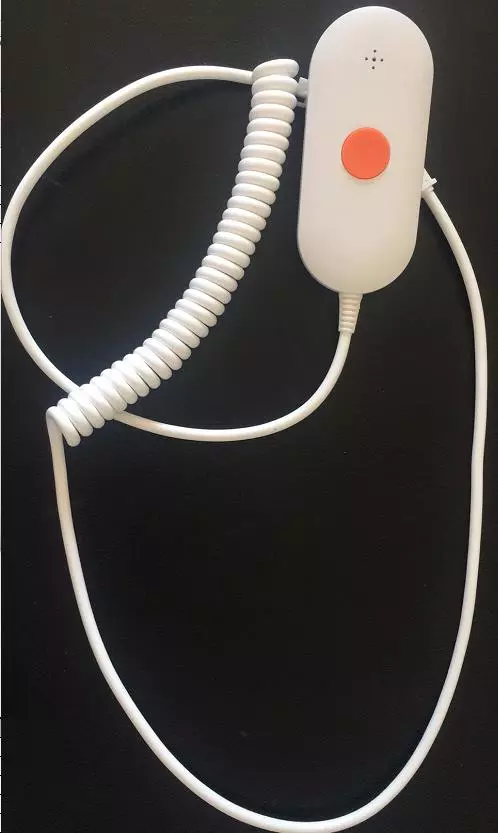 Various mounting methods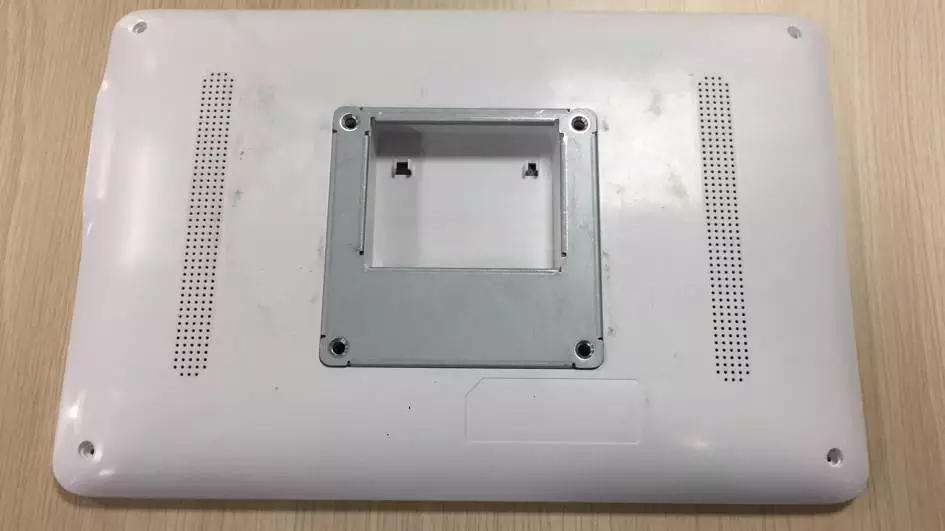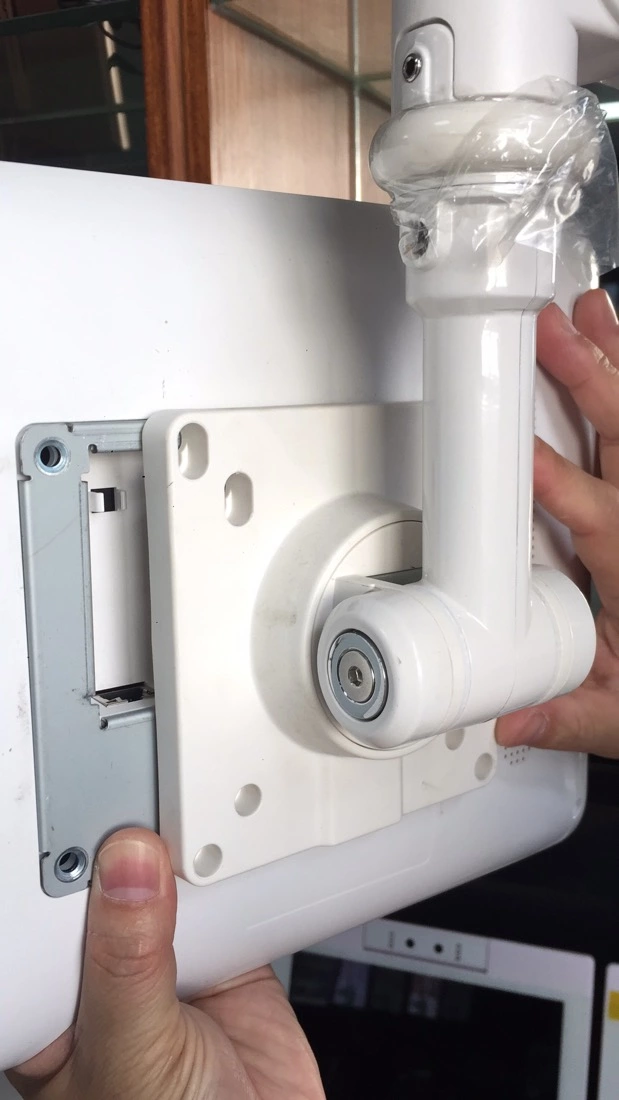 Customized Service for You
More professional custom services , including custom interface LOGO,ROM and APK application software .
Extensible access control financial payment field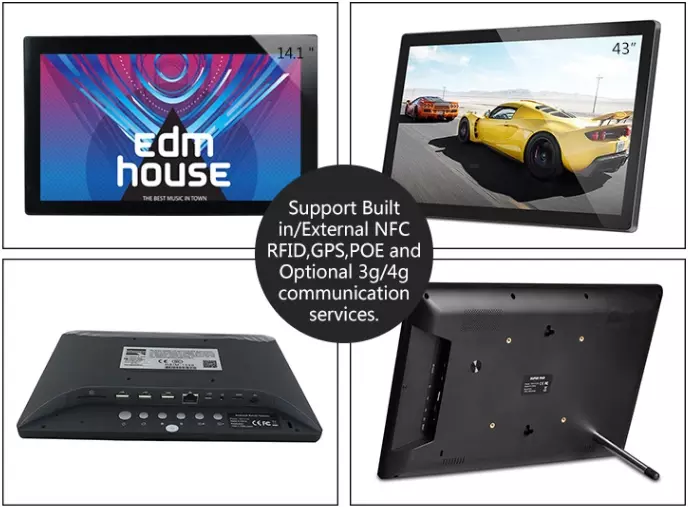 Smart Tab Tablet Smart Tablet Industrial Tablet Pc Tablet Smart