Product Description
Outdoor Advertising Machine,Outdoor Advertising Display,Outdoor Digital Signage,Outdoor Advertising Led Screen,Floor Standing Digital Signage,Outdoor Digital Signage Display
Outdoor Digital Signage Live Show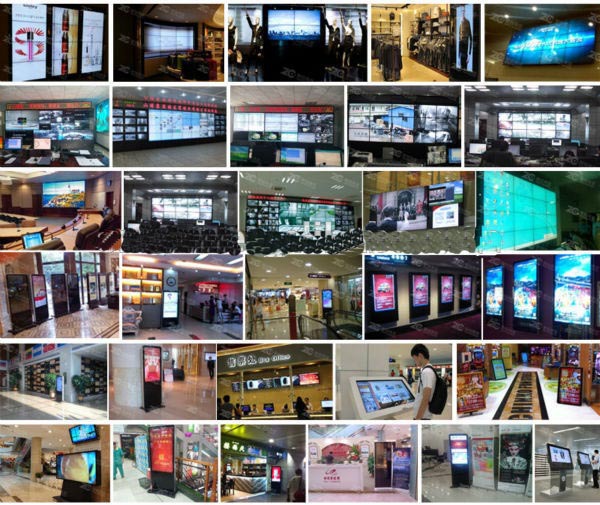 Wall Mounted Digital Signage Outdoor Digital Signage Floor Standing Digital Signage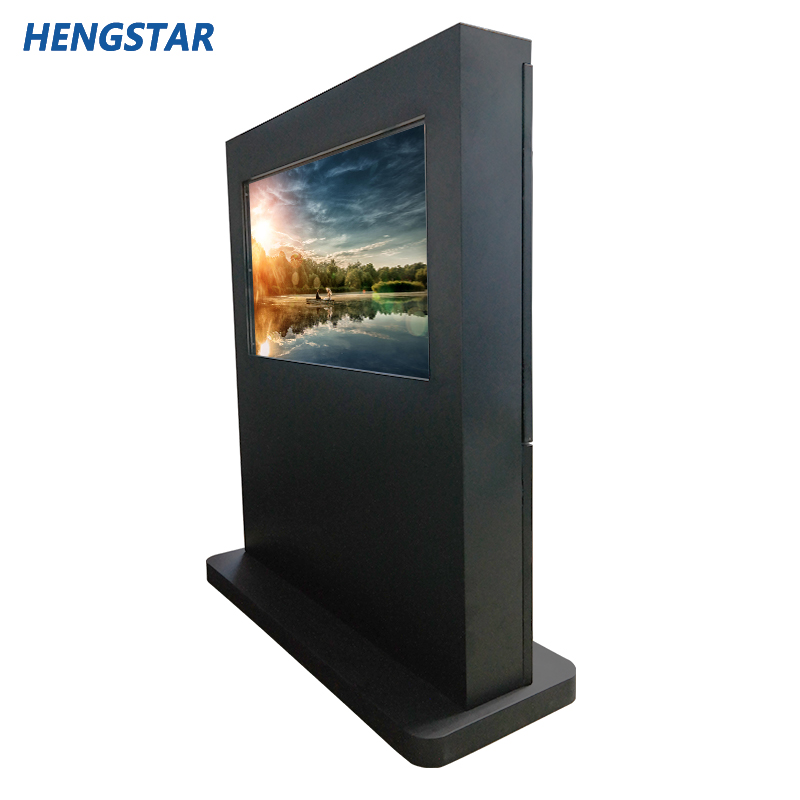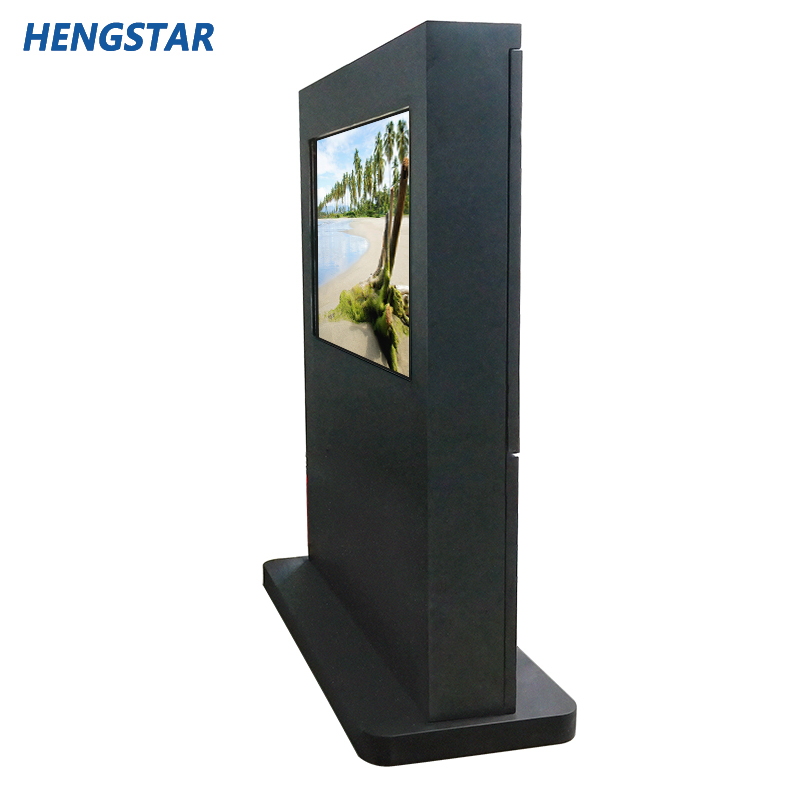 Outdoor Digital Signage Features:
1. 43'', 55"High Definition TFT Advertising Player(16:9), Built-in Speaker, Wifi
2. Painted metal housing,with the theft -proof lock to protect the display or
3. memory devices from being stolen;
4. Standard VESA holes to ensure the easy installation;
5. Perfect advert playing: support AVI, MPEG2, JPG, MP3 and multimedia formats,
6. could repeatedly play the adverts;
7. Human-oriented operation interface;
8. Capacitive Touch : 10point multipoint Outdoor Digital Signage
Specification:
Size 43'', 55'' Outdoor Digital Signage
External: Structure Metal case structure/Aluminium(optional)
Support Formats AVI, MPEG1, MPEG2, MPEG4, JPG, MP3
LCD Panel Display area :1428.5mm x 803.5mm
Resolution :1920x1080 (2k)
Brightness :1500nits
Contrast ratio: 5000:1
View Angle: 178°(H)/178°(V)
Aspect Ratio :16:9
Audio Output Built-in speaker: 2Wx2
Play mode Video files could be set to play singly, repeatedly, or sequentially
Language Options Multiple languages
Power Supply Input: AC110V-240V, 4A
Power: 280W Outdoor Digital Signage
Scroll Subtitles(optional) Show instant information,Outdoor Digital Signage
Accessories Instruction book x1, remote controlx1, poweradapterx1 Outdoor Digital Signage
Response time :8ms
Outdoor Digital Signage Advantage

A, Remote terminal free control
anytime and anywhere infrared remote control, remote synchronous terminal playback, remote switching, function switching, remote real-time monitoring, timing switching machine, etc.
B, A wide range of applications
In the network era indispensable industrial field applications Airport / Customs, galleries / exhibitions, shopping / square, shopping, railway stations, institutions, subway stations, hotels, food street, Outdoor Digital Signage
C, Ssource factory quality assurance
Hengstar is a professional factory designing and producing intelligent LIQUID crystal displays since 2004. Outdoor Digital Signage
D, Product certification certificate
standardized production enterprises, through a variety of systems certification Outdoor Digital Signage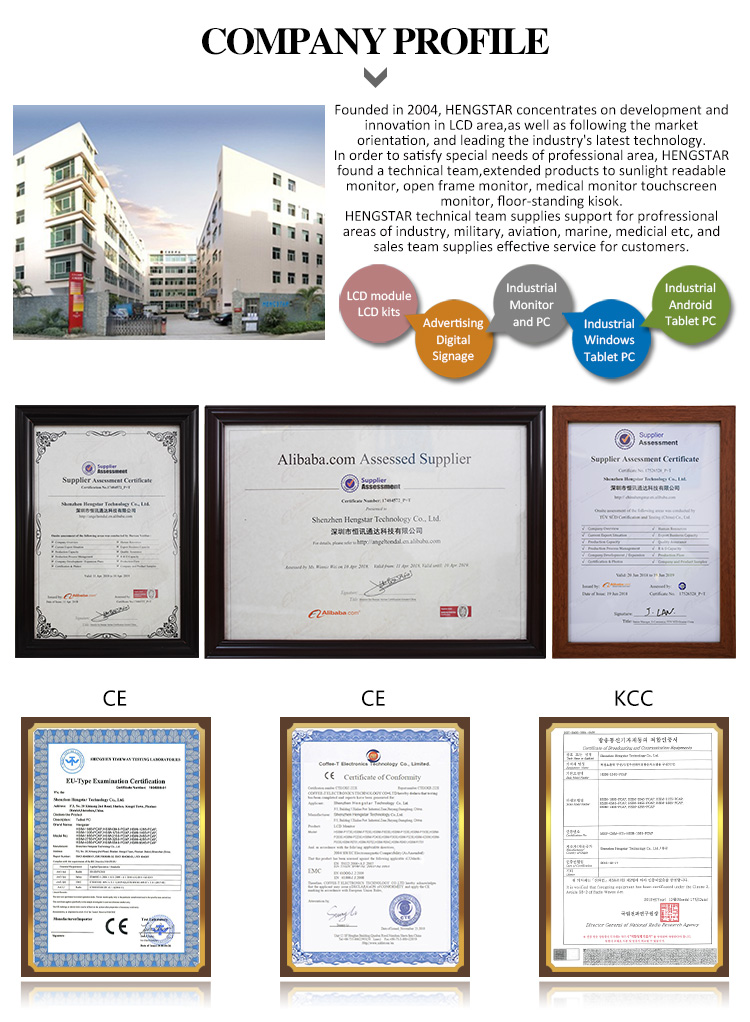 Outdoor Advertising Machine,Outdoor Advertising Display,Outdoor Digital Signage,Outdoor Advertising Led Screen,Floor Standing Digital Signage,Outdoor Digital Signage Display