Product Description
CCTV surveillance system can provide close observation, monitoring and control of some important areas. The system complies with relevant national technical specifications. Generally, a television camera should be set in the system to achieve all-round monitoring. The main equipment of the system should be equipped with TV monitor, time-lapse video recorder and picture processor, etc., so that the user can adjust any picture and remotely operate any PTZ camera with zoom function. It has a camera or imaging device that generates images, image transmission and control equipment, and image processing and display equipment. The technical requirements of the CCTV monitoring system are: the definition of the camera, the transmission bandwidth of the system, the signal-to-noise ratio of the video signal, the standard of the TV signal, the function of the camera to achieve higher picture quality and operation, and the degree of environmental adaptability of each part of the system . Red Apple can choose the appropriate system configuration according to user requirements, so that the system can meet your various requirements and other components.
cctv monitor,cctv monitor screen,cctv display monitor,surveillance monitor,surveillance monitoring,video surveillance monitors


cctv monitor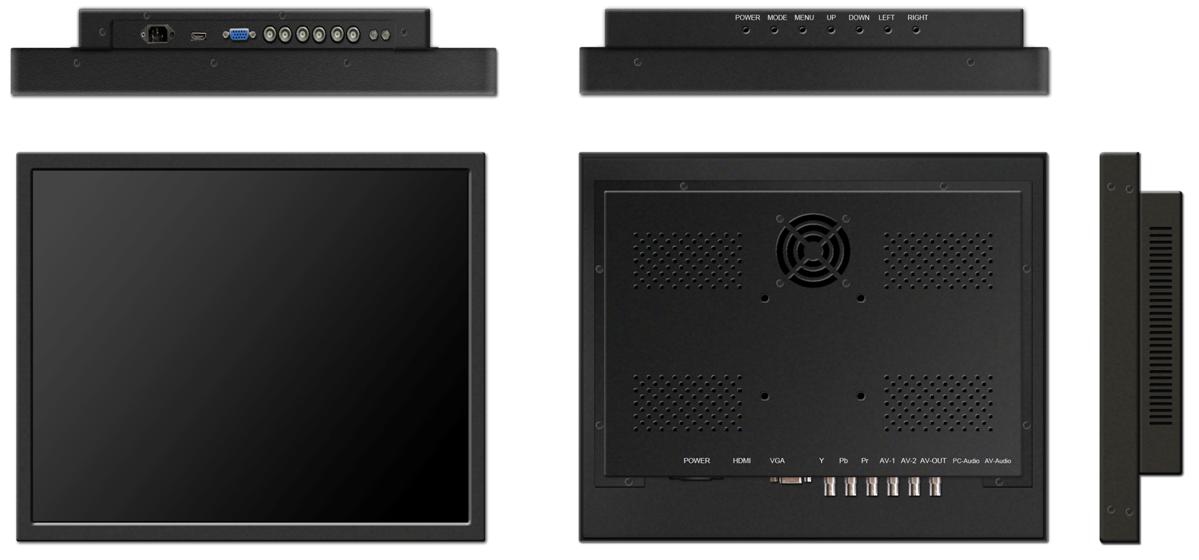 cctv monitor screen

Key Features:
◆Professional narrow frame structure design, beautiful appearance;
◆Special industrial LCD panel, stable performance;
◆High brightness, high contrast, high definition, strong sense of image hierarchy;
◆16.7M color, true reproduction of every detail of the picture;
◆Adopt the latest 3D digital filtering and 3D digital noise reduction technology to better eliminate the interference of light and noise;
◆5ms fast response time, no trailing in the picture;
◆Intelligent temperature control fan, environmental protection and mute;
◆It has a service life of over 60000 hours and can work continuously for 7 * 24 hours throughout the year;
◆All metal shell design, anti-static, anti magnetic field, anti-interference, no radiation;
◆Multi level menu display function, more convenient operation;
◆VESA wall hanging standard is adopted, which makes installation more convenient;
◆Rich interfaces to meet various application requirements.
Product Specification:
Products Size

5.7",7",8",8.4",9",10.4",12.1",15",17",19",21.5",24",32",43",55",65",72",86"

Model No.

HSIM-0573/HSIM-0703/HSIM-0803/HSIM-0843/HSIM-0903/HSIM-1043/

HSIM-1213/HSIM-1503/HSIM-1703/HSIM-1903/HSIM-2153/HSIM-2403/

HSIM-3203/HSIM-4303/HSIM-5503/HSIM-6503/HSIM-7203/HSIM-8603

Panel

Parameters

Panel Type

LCD Panel

Active Area (mm)

10.4" 211.2(W)*158.4(H); 15.1" 304.128(W)*228.096(H)

Display Scale

4:3

Backlight Type

LED

Resolution Ratio

10.4" 800*600/ 15.1" 1024*768

Display Color

16.7M

Brightness

10.4" 250cd/m2 ; 15.1" 300cd/m2

Contrast Ratio

10.4" 500:1 ; 15.1" 700:1

Viewing Angles

10.4" 110°/150° ; 15.1" 125°/150°

Response Time

5ms

Operation Life

60000Hrs

Function

Colour System

PAL/NTSC/SECAM

OSD Language

Simplified Chinese, traditional Chinese and English etc. Multi-language

Operation Mode

Remote Control or OSD Key

I/O Interface

D-15pin RGB input (VGA)

1

HDMI input

1

Chromatism (YUV)input(YPbPR)

1(BNC*3) (Optional)

Composite Video (AV) input

2(BNC*2)

Composite Video(AV)Output

1(BNC*1)

PC-AUDIO input

1

AV-AUDIO imput

1

Power

Supply

Power input

AC100-240V,50 /60HZ

Power Consumption

≤45W

Standby Power

≤3W

Operation Environment

Operating Temperature

-10℃—50℃

Store Temperature

-20℃-60℃

Operation Humidity

10%-90%

Store Humidity

10%-90%

Others

Mounting Type

Wall Mounted, Desktop type, etc.

Size

398.8*326.8*66(mm)

Appearance Colors

Black /Silver/ Olive (Optional)

Shell Material

Metal

Safety Certification

CE\KCC\SGS\RoHs

Net Weight

5.6KG
Application: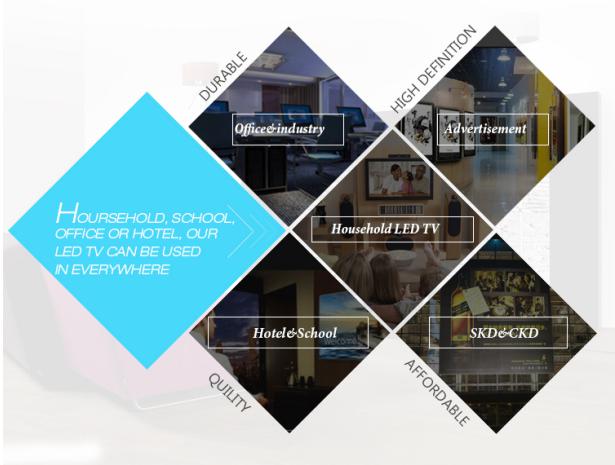 cctv monitor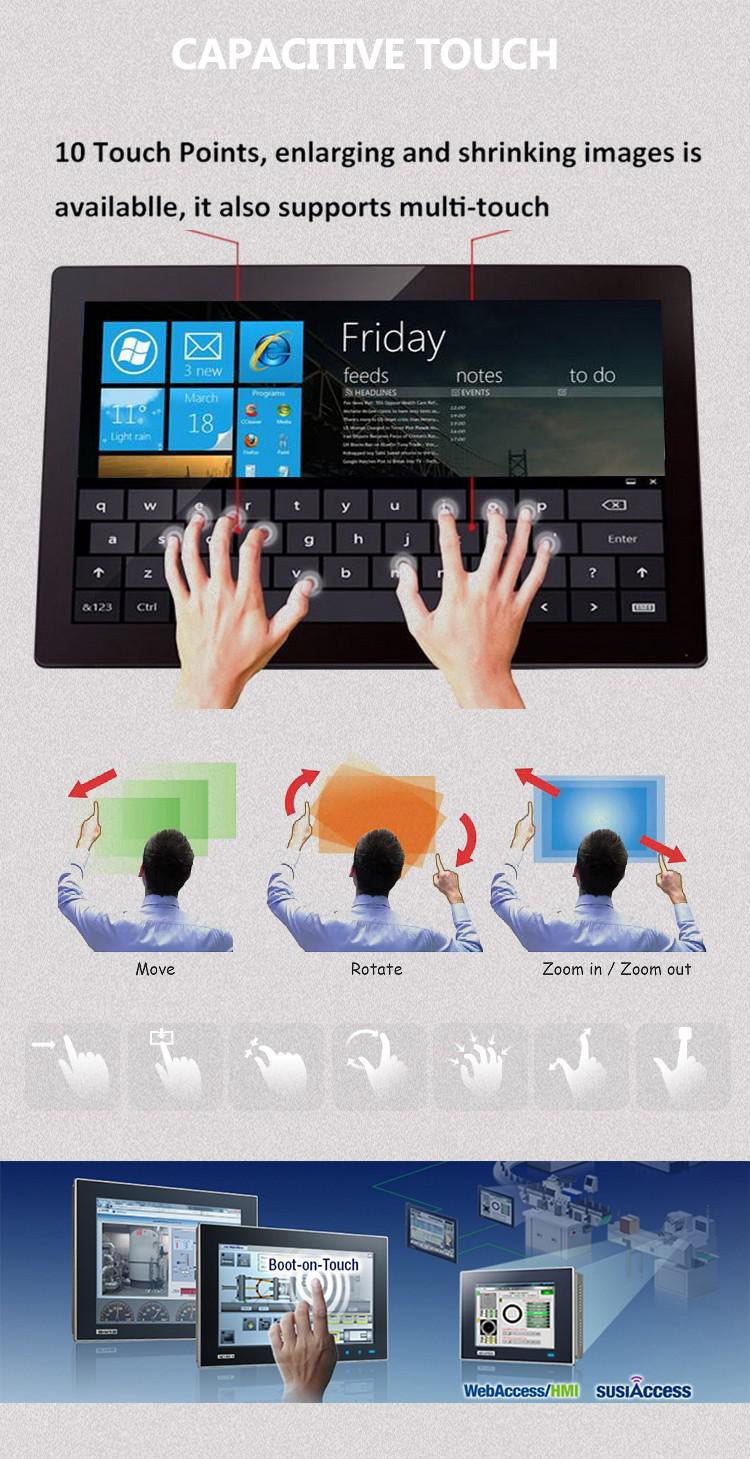 cctv monitor screen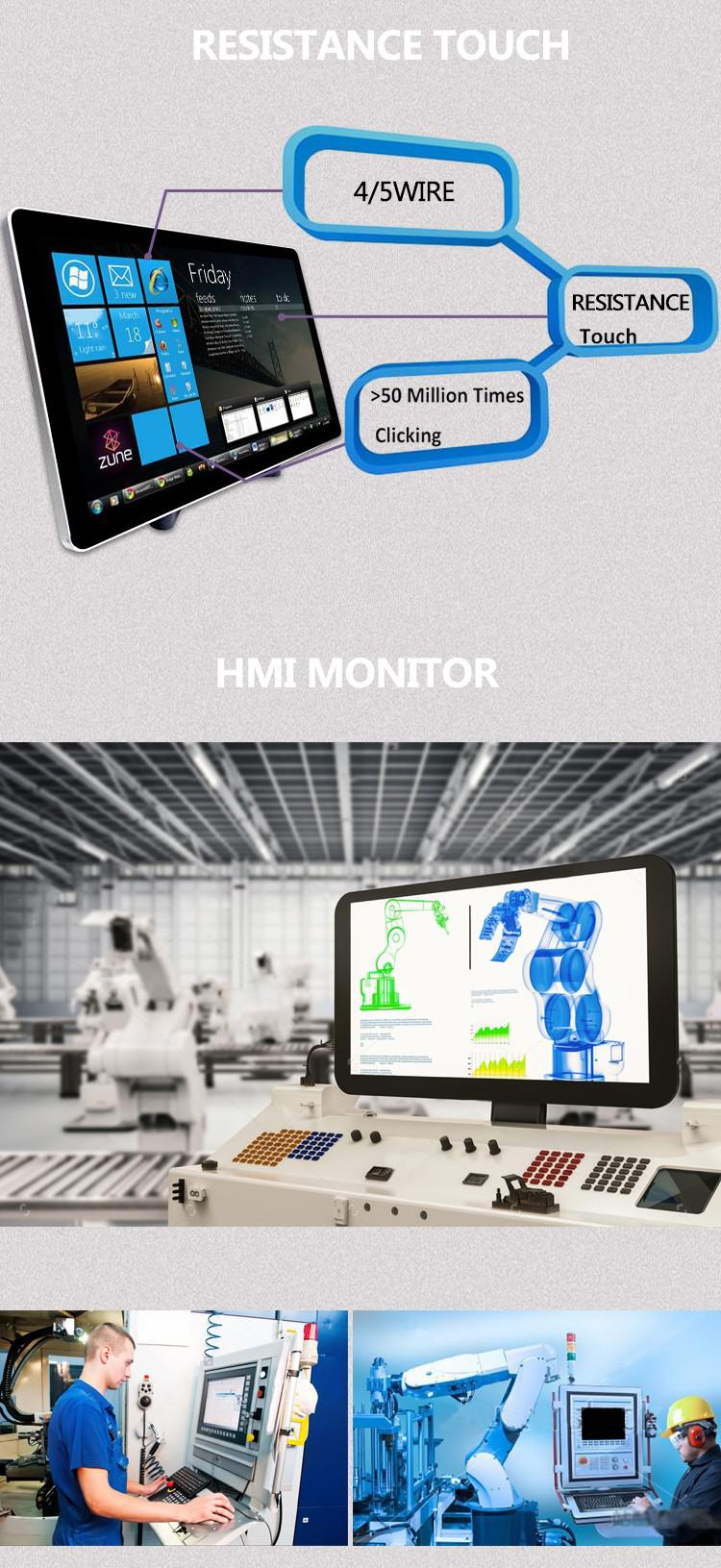 cctv display monitor
cctv monitor,cctv monitor screen,cctv display monitor,surveillance monitor,surveillance monitoring,video surveillance monitors