Product Description
Digital Signage Monitor, Outdoor Digital Signage, Stretched Display. Products include touch screens, monitors, computers, audio equipment, power supplies, and touch cabinets. There should also be power input devices and various network interfaces. It is used in the housing transaction center hall, business hall, post business hall, tax collection hall, city street (city information query), office buildings, airports, stations, banks, museums, libraries, exhibitions, hospitals, hotels, etc. On many occasions we can see the all-in-one.
Digital Signage Monitor, Outdoor Digital Signage, Stretched Display

Product specification
External Structure

Metal case structure/Aluminium(optional)

Support Formats

AVI, MPEG1, MPEG2, MPEG4, JPG, MP3

Storage device

CF/SD/USB

LCD Panel Specs

Panel brand

Samsung/LG / AU

Display area

927.936mm x 521.964mm

Resolution

1920x1080 1080P @60HZ

Brightness

1500nits

Contrast ratio

5000:1

View Angle

178°(H)/178°(V)

Aspect Ratio

16:9

Audio Output

Built-in speaker: 2Wx2

Play mode

Video files could be set to play singly, repeatedly, or sequentially

Language Options

Multiple languages

Power Supply

Input: AC110V-240V, 4A

Power: 280W

Scroll Subtitles(optional)

Show instant information

Accessories

Instruction book x1, remote controlx1, poweradapterx1

Response time

8ms

Dimension

42" 1680mm x 639 mm x 78mm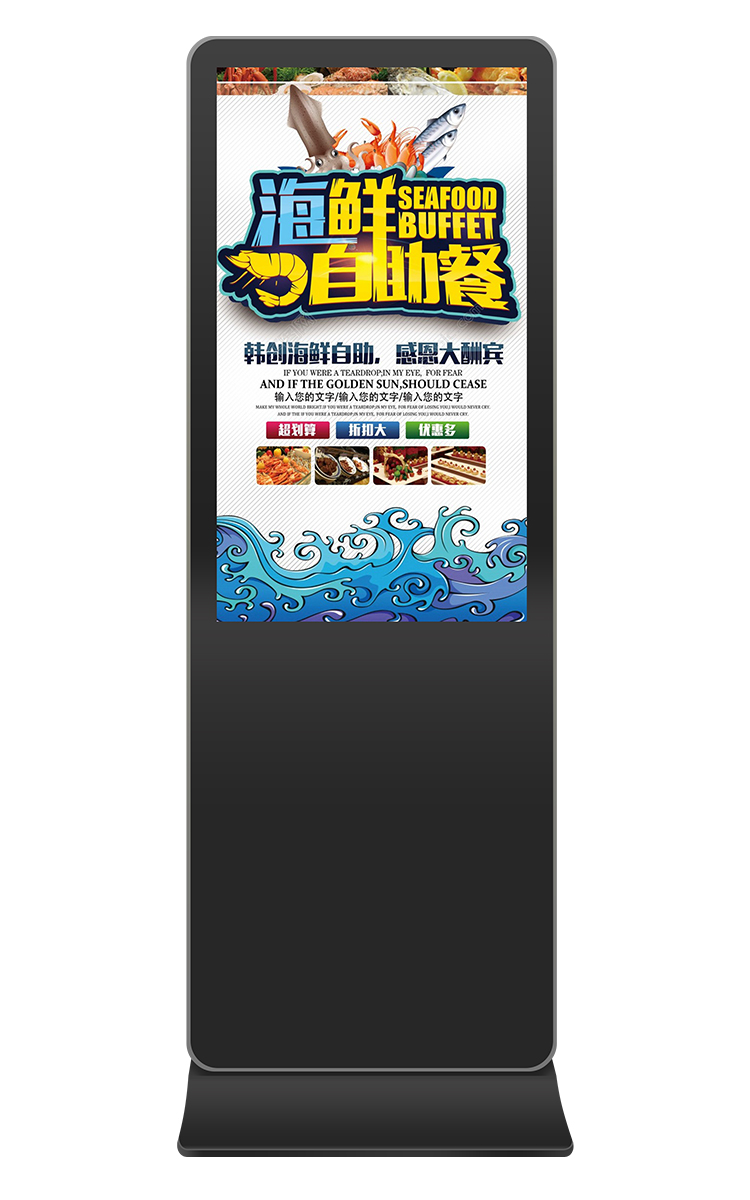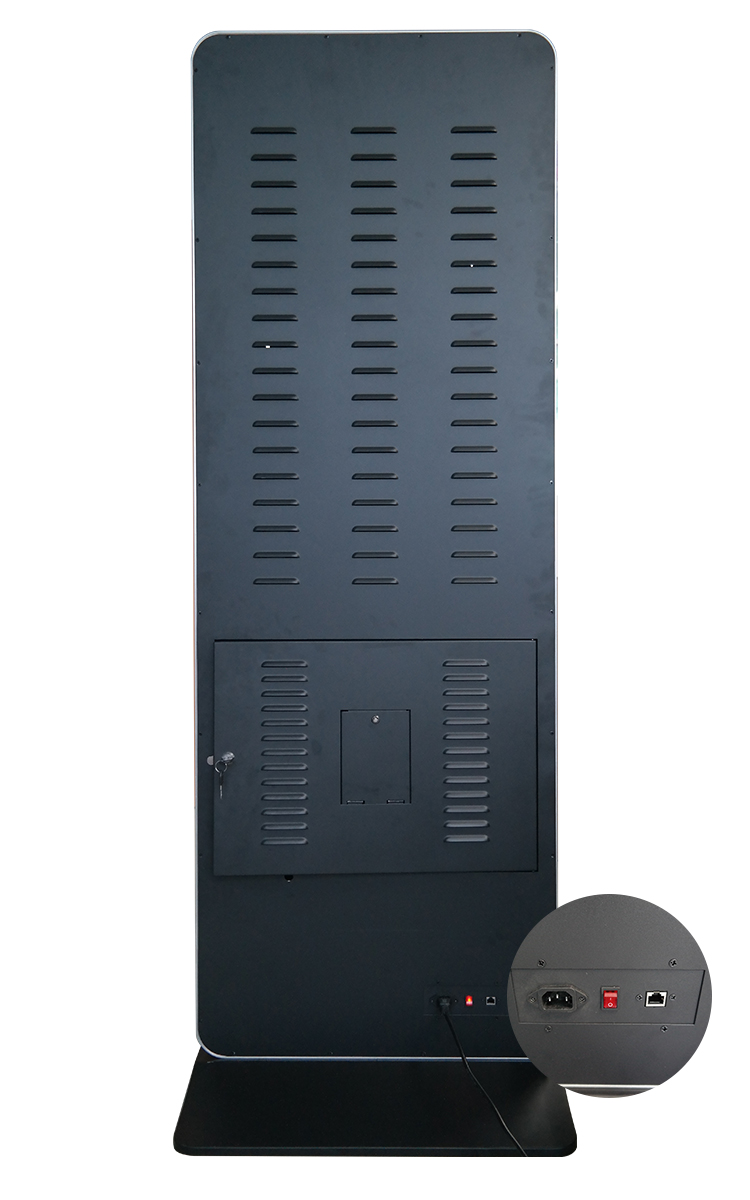 Mechanical Drawing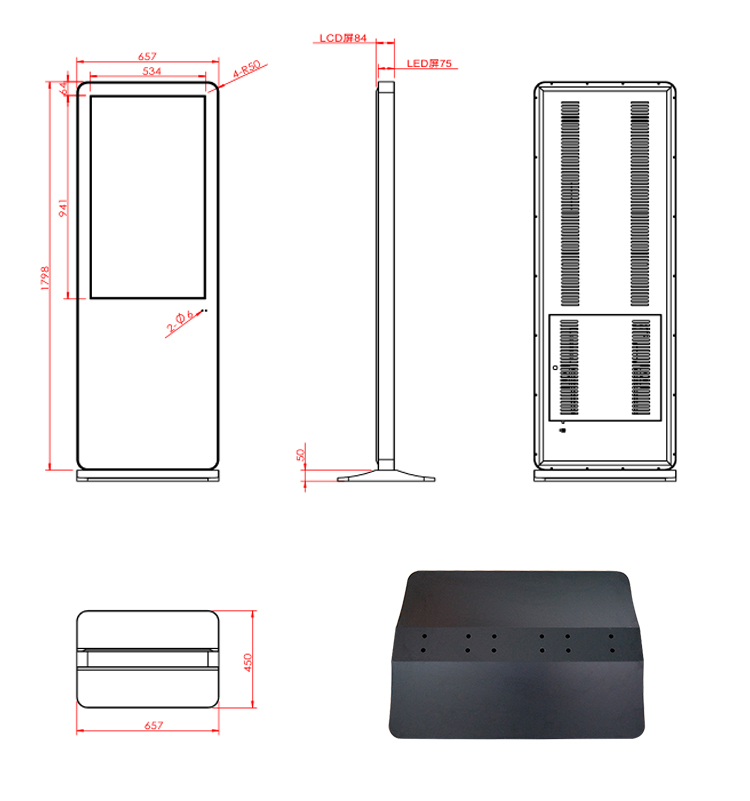 Outdoor Digital Signage Display installatio
n
Please construct a cement table on the ground as per the following figure.

The outer dimension of the cement table must be larger than the product installation size (eg, the size of the unit in mm). It is recommended that the thickness of the cement table is more than 400mm and 20mm above the ground. Cement station must be reserved outlet cables hole.

Pre-buried in the ground cable, cable outside the reserved 1.5 meters, 1.8 meters reserved for network cable

Use a crane or manual handling to place the equipment on a cement bench and align the mounting holes. Note that the cement station reserved line to penetrate the LCD bottom line hole, LCD moving process cannot exceed 30 degrees tilt.

Use a claw hammer to insert the explosion-proof bolt into the mounting hole.

Use an active wrench to tighten the explosion-proof screws.
Application