Product Description
Digital Signage Monitor, Outdoor Digital Signage, Stretched Display. Digital Signage Using the most advanced dense LED light source backlight system, the color of the backlight is good, the image is realistic, the dots are super densely distributed, and the brightness of the backlight is uniform. Using high-margin electronic components and unique intelligent color correction technology, the color is more beautiful and natural. Adopt advanced UV2A liquid crystal crystal arrangement technology: bright field bright, energy saving, ultra-high light energy efficiency, no light leakage in dark field. Ultra-high contrast 6ms response speed, smoother image. It has energy saving, environmental protection, non-radiation, long life, uniform brightness for long-term use, backlight-free glass material, safe transportation, and panel casing material is sturdy and not easily damaged. The liquid crystal display unit adopts the most advanced backlight technology at present, which greatly improves the overall display effect of the splicing unit and has outstanding technical characteristics. Advertising machine, digital signage software, digital signage player, digital signage tv, digital signage display.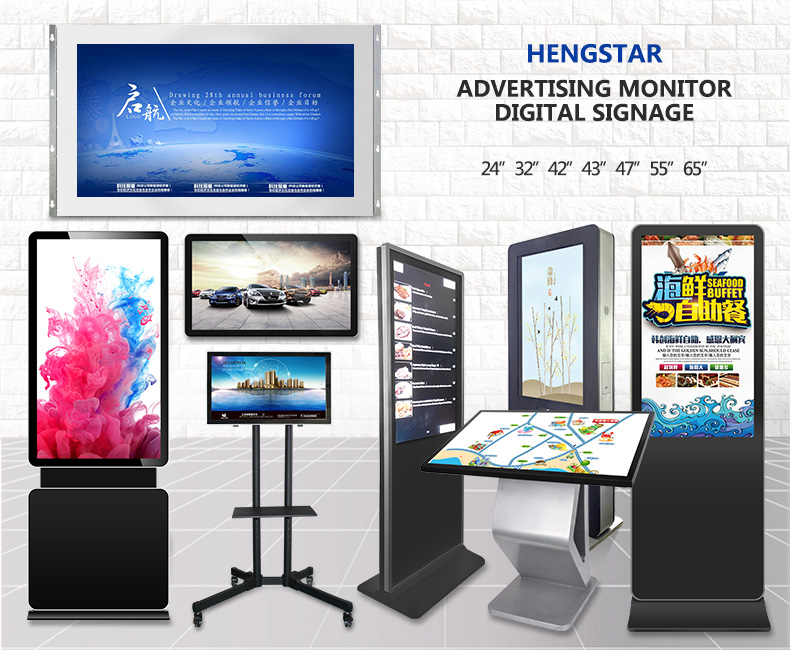 Capacitive Touch Screen Windows System Digital Signage
Digital Signage Monitor, Outdoor Digital Signage, Stretched Display

Features
65" High Definition TFT Advertising Player(16:9), Built-in Speaker, Wifi
Painted metal housing,with the theft -proof lock to protect the display or memory devices from being stolen;
Standard VESA holes to ensure the easy installation;
Perfect advert playing: support AVI, MPEG2, JPG, MP3 and multimedia formats, could repeatedly play the adverts;
Human-oriented operation interface;
Capacitive Touch : 10point multipoint
Product specification
External Structure

Metal case structure/Aluminium(optional)

Support Formats

AVI, MPEG1, MPEG2, MPEG4, JPG, MP3

Win10 System

Intel J1900 CPU,8G Ram, 64G SSD

LCD Panel Specs

Panel brand

LG / AUO

Display area

1428.5mm x 803.5mm

Resolution

1920x1080 1080P @60HZ

Brightness

1500nits

Contrast ratio

5000:1

View Angle

178°(H)/178°(V)

Aspect Ratio

16:9

Audio Output

Built-in speaker: 2Wx2

Play mode

Video files could be set to play singly, repeatedly, or sequentially

Language Options

Multiple languages

Power Supply

Input: AC110V-240V, 4A

Power: 280W

Scroll Subtitles(optional)

Show instant information

Accessories

Instruction book x1, remote controlx1, poweradapterx1

Response time

8ms
Environment Condition
IP65 waterproof, automatic heat dissipation and other structures to ensure that the digital sign can withstand rain, thunder, freezing rain, high temperature, etc. The operating temperature is -10 to +55 degrees Fahrenheit. Built-in light sensor automatic brightness adjustment, network remote operation, can change advertising information at any time.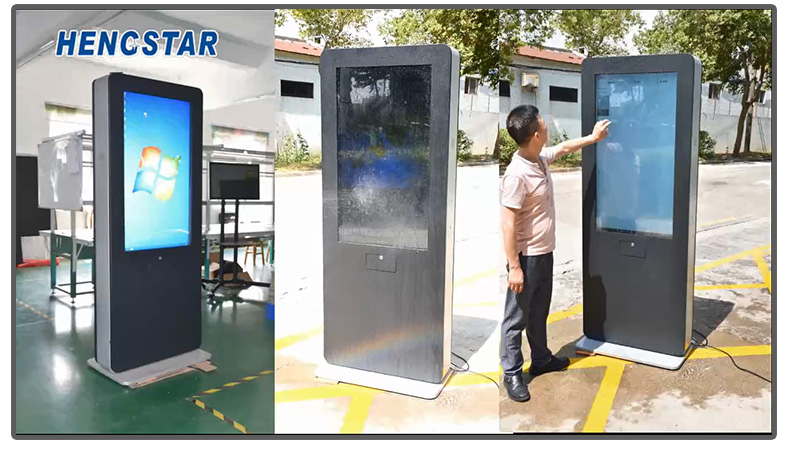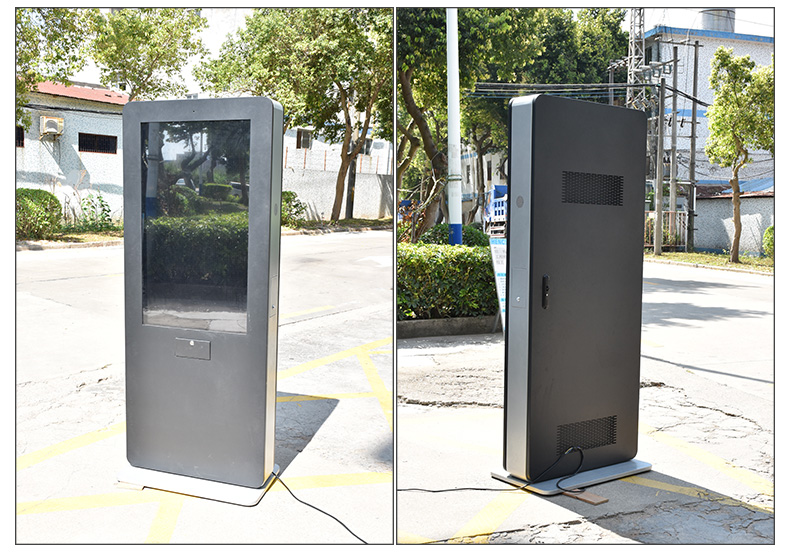 Appearance and structure can be customized
like Metal case structure/Aluminium,AG/AR/ vandal-proof glass,touch screen, media controller board etc.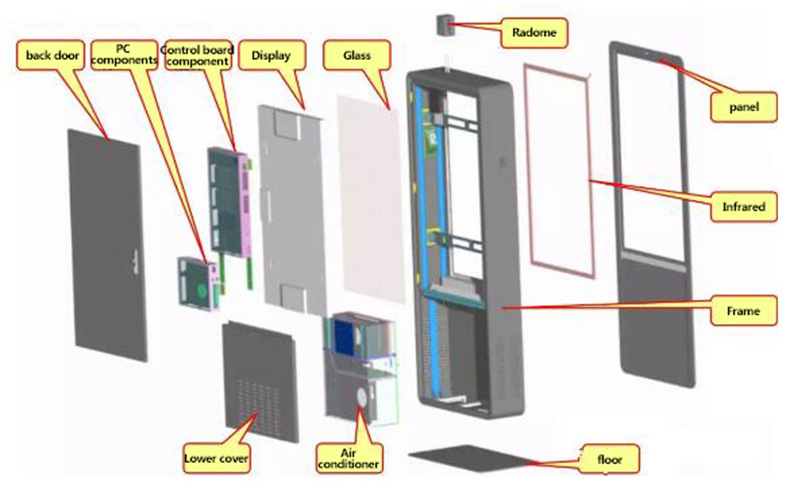 Application