Product Description
Digital Signage Monitor, Outdoor Digital Signage, Stretched Display. Digital signage hospitality. The content of vertical rotary LCD advertising products is more and more focused on design. Shopping malls, hotels, and airports are often seen in daily life, so users must buy what is suitable for them when purchasing products. 180 degree rotation mode. Can fully display the advertising features. R & D and sales of LCD splicing screen, monitor, advertising machine, touch all-in-one, security monitoring peripheral products and equipment, electronic products and peripheral accessories.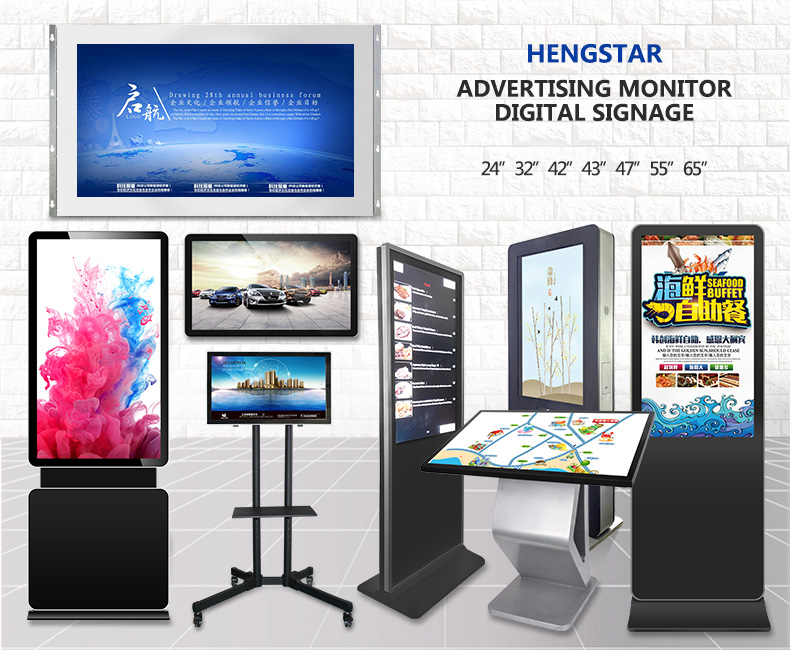 Features:
49''and High Definition TFT Touch PC Advertising Player(16:9), Built-in Speaker, Wifi
Painted metal housing,with the theft -proof lock to protect the display or memory devices from being stolen;
Standard VESA holes to ensure the easy installation;
Perfect advert playing: support AVI, MPEG2, JPG, MP3 and multimedia formats, could repeatedly play the adverts;
Human-oriented operation interface;
Capacitive Touch : 10point multipoint.
Product specification
External Structure

Metal case structure/Aluminium(optional)

Support Formats

AVI, MPEG1, MPEG2, MPEG4, JPG, MP3

Win10 System

Intel Core I3/I5/I7 CPU,8G Ram, 64G/128G SSD

LCD Panel Specs

Panel brand

LG / AUO

Display area

49" 1076.5(W)*607.5(H)mm

Resolution

1920x1080 1080P @60HZ

Colours

16.7M

Brightness

350nits

Contrast ratio

1400:1

Response time

8ms

Signal Format

NTSC、PAL、480I、576I、720I、720P、1080I、1080P

View Angle

178°(H)/178°(V)

Aspect Ratio

16:9

Ram

4G/8G

PC Spec.

SSD

64G/128G/256G

OS

Win7/Win10

Display Card

Integrated Graphics

Audio Output

Built-in speaker: 10Wx2

I/O Interface

HDMI×1,VGA×1,RJ45×1,USB×4,LINE-OUT×1,MIC-IN×1

Touch Screen

Touch Screen

Capacitor G+G Touch, USB Interface

Touch Resolution

4096(W)×4096(D)

Response time

5ms

Glass

4mm tempered glass, Mohs 7 class riot control

Language Options

Multiple languages

Scroll Subtitles(optional)

Show instant information

Accessories

Instruction book x1, Remote controlx1, Power Cablex1

WiFi Antenna Rod*1

Power Supply

Input: AC110V-240V 50 /60 HZ, 4A

Power: Max. ≦280W

Standby Power: <1W

Working Temperature

0°C-40°C

Working Humidity

15-75%

Dimension




49" Dimension H2049.5*W718*D119.4mm,
Mechanical Drawing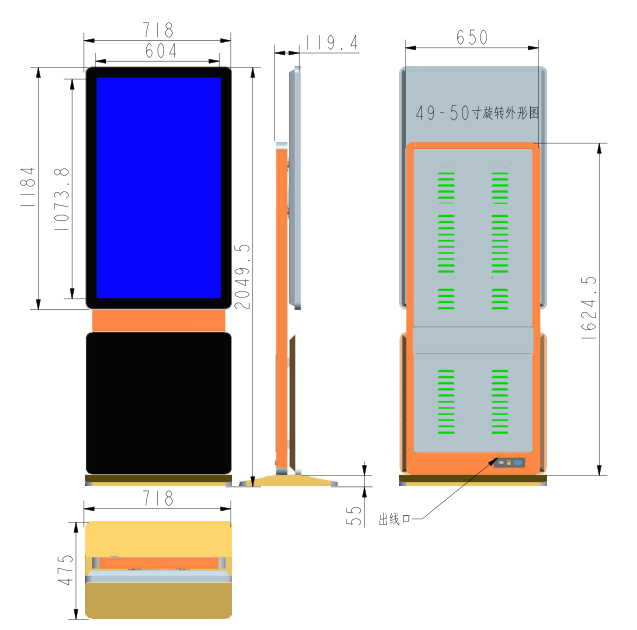 Digital Signage Monitor, Outdoor Digital Signage, Stretched Display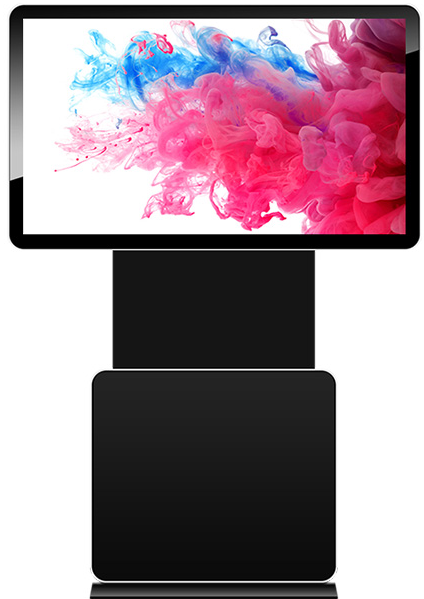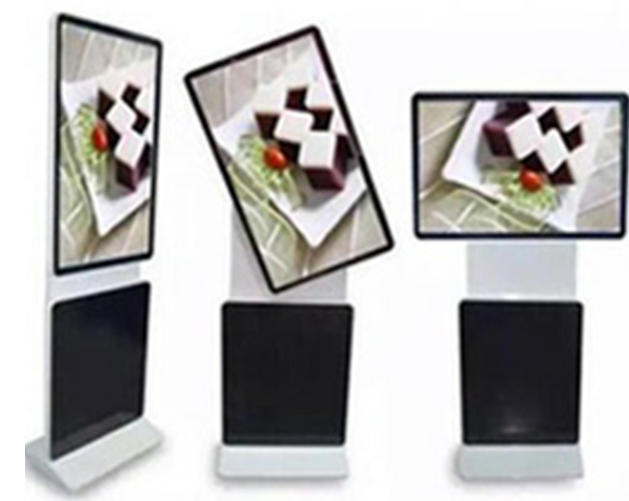 High-quality picture presentation
Support 3840 * 2160 ultra-high-definition 4K resoluti
on, reproduce true colors and present exquisite picture details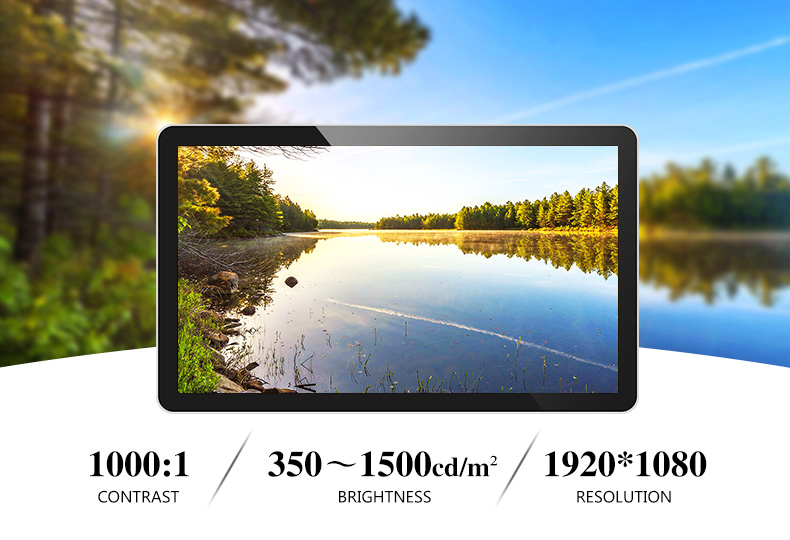 A wide range of applications
Indispensable advertising marketing methods in the Internet age