Product Description
Smart Tablet 10.1 inch tablet computer with GPS navigation with HDMI HD interface 1280 * 800IPS screen
In appearance, tablet computers have unique characteristics.
Some are like a separate LCD screen, but they are thicker than the normal Smart Tablet, and are equipped with necessary hardware devices such as hard disks.
Portable and portable, it is as small and light as a laptop, and it can be moved at any time. It is more mobile than a desktop.
android for tablet,
which android tablet is best,
tablet pc,
Smart Tablet,
android tablet keyboard.
The biggest feature of the tablet computer is that it has digital ink and handwriting recognition input functions, as well as powerful pen input recognition, voice recognition, gesture recognition capabilities, and has mobility.

Android Tablet PC with GPS
Product specifcation
Display Screen

10.1" TFT Resolution 1280*800

Touch Screen

10.1" Capacitive touch screen

CPU

 Type

Dual-core A72+quad-core A53,2.0G,RK3399

 

Framework

 

Full HD 1080P@30 hardware decoding

  SQLite

1353(37.5 Krows/sec)

  HTML5 Parse

1587(7.21 MB/sec)

HTML5 DOM 

637(577.6 KElements/sec)

  Histogram Equalization

4820(150.6 Mpixels/sec)

  HDR

4947(17.9 Mpixels/sec )

Memory System

DDR3

2G Ram/4G Ram Standard(Optional)

Flash Memory

Flash memory fixed access space:16G Byte (can be upgraded to 32GB, 64GB)

operating system

operating system

Android 7.1X/Android 9.0

Support peripheral

 USB RFID, USB NFC, USB Bar code reader(Optional)

Networks

Wireless network

WIFI IEEE 802.11 b/g/n; Built in Bluetooth3.0

  Ethernet

 10M/100M

GPS & 3G/4G

Optional Built-in MINI PCI-E 3G/4G LTE& GPS module with antenna

Application Software

Music format

MP3,WMA,WAV,OGG,AAC,FLAC,3GP…

Video format

MPEG2,MPEG4,AVI,WMV,MKV,MOV,RM,RMVB…

Photo

JPG,BMP,PNG…

Android APP

APK Standard application

Custom function

Timing switch ON/OFF

Remote OTA system update

Boot automatically run specific software

Hide or display status bar

Screen forced rotation or automatic gravity induction rotation

 

Interface

USB interface

OTG mini USB Female(TYPE Mini)

Power Supply

DC 3A 12V, outside diameter: 4mm

switch

power

Access card

Support SD

earphone

20mW @ 16Ω , Stereo, 3.5mm Earphone plug。

Speaker

Stereo 2*3w(Class D amplifie)

Camera

2MP/5MP (5295-14.7 images/sec )

GPS

$GPGGA ,antenna sensitivity 0.1 m/s, Positioning accuracy 10m, 90%.

Size & Other

Size

259.60*176.60*37.50 mm

Weight

Net 2.0Kg/pcs, Gross2.5Kg/pcs

Material Science

Shell material: using electrolytic plate panel: tempered glass

Mount

Support VISA 75*75 mm

Temperature

Operating: -10℃~50℃ , Store: -20℃~60℃

Humidity

5%~95%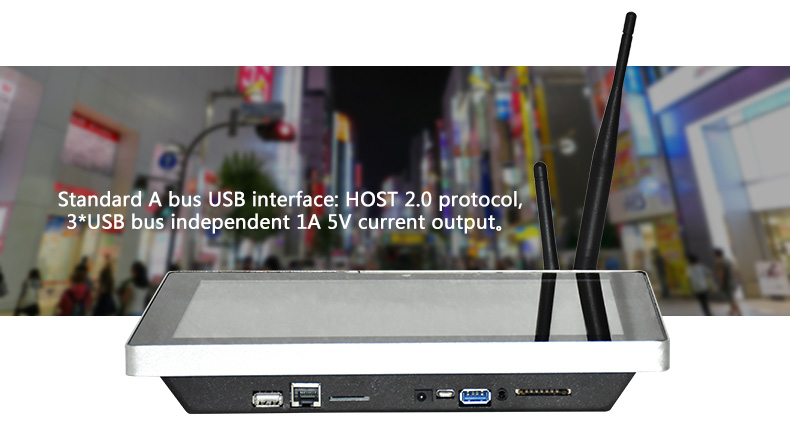 Mechanical Drawing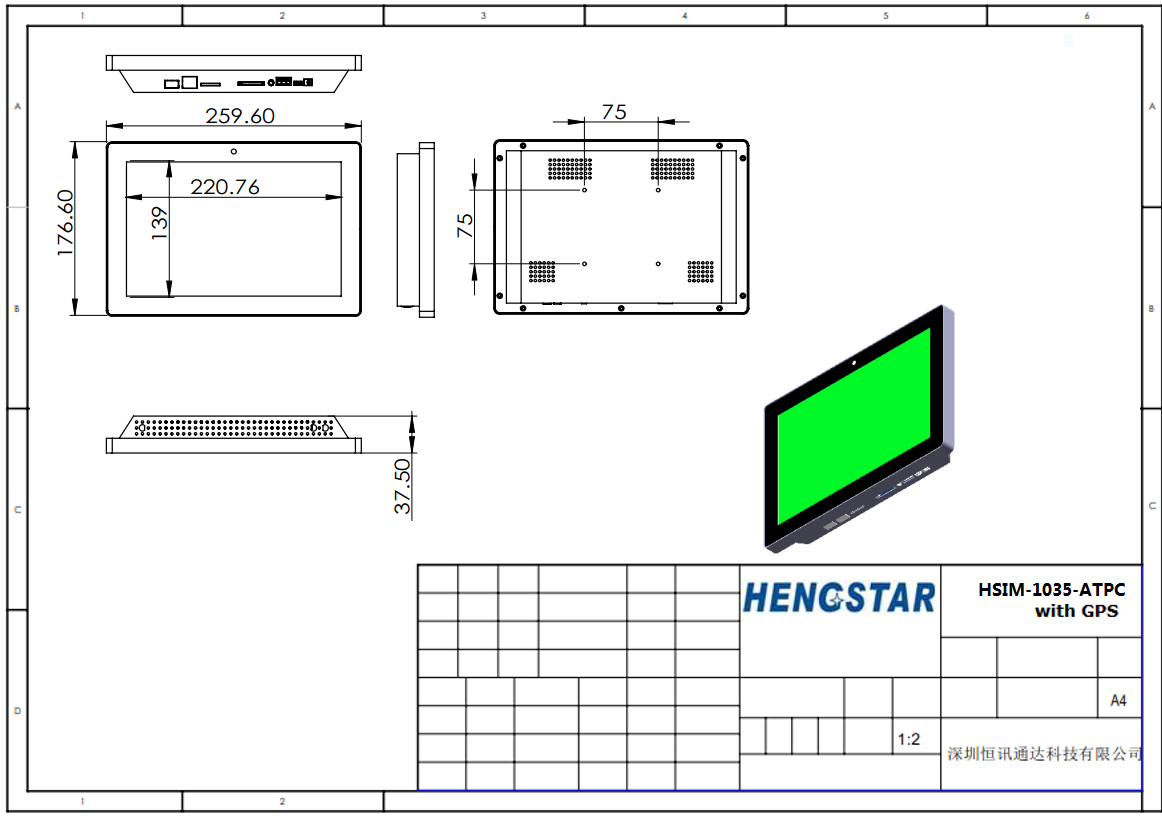 General Electrical Characteristics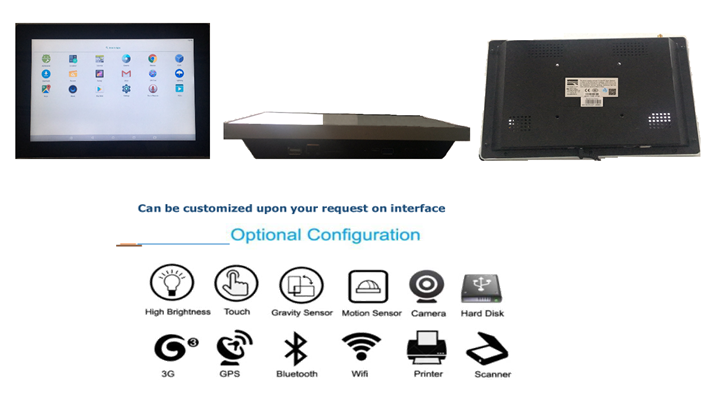 Product packaging and accessories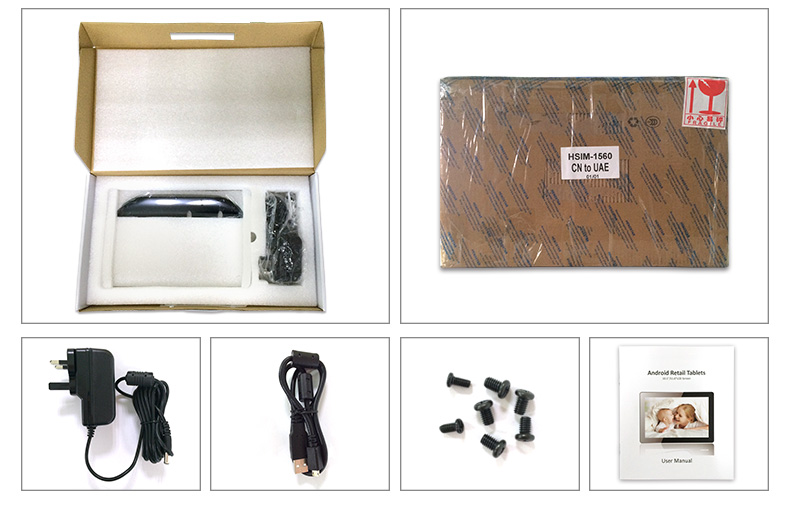 Smart Tab Tablet,Smart Tablet,Industrial Tablet Pc,Tablet Smart